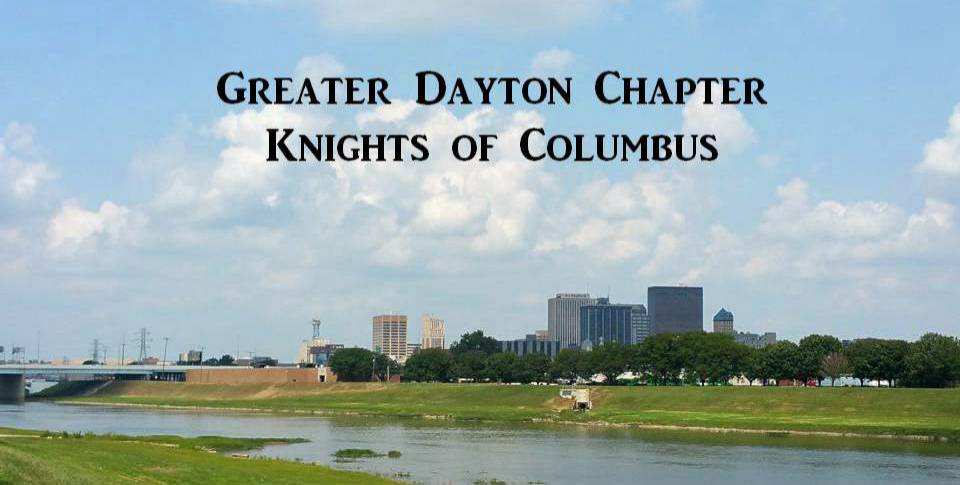 Welcome to the Greater Dayton Chapter of the Knights of Columbus
The Greater Dayton Chapter represents all members of the Knights of Columbus in the Greater Dayton Area. We include delegates from each of the 26 Councils and provide a forum for the exchange of information and ideas for the betterment the Councils, the Chapter and the Order.
The Chapter meets on the third Wednesday of every month at Council 500, 267 Bainbridge St, Dayton. The rosary is recited at 7 PM and the meeting begins at 7:30. All Third Degree Knights are invited to attend and each Council has three delegates.
Our Supreme Chaplain, Archbishop Lori, will be giving a talk on Religious Freedom. On Wednesday, November 2, 2016, at 7:30 PM. The location is the Bartlett Center, located at the Athenaeum of Ohio, 6616 Beechmont Avenue, Cincinnati, Ohio 45230. This is an opportunity to be with the religious leader of the Knights of Columbus. All are welcome. Knights and Ladies. This opportunity has never occurred in Cincinnati, except for a Supreme Convention.
Please plan on attending.